Staff Profiles
Our People
Our team are dedicated to providing you and your business with personalised professional services. All our team members are committed to ongoing professional development so you enjoy the best technical tax and accounting advice available. Below are the profiles on our team members.
Len Eustice



Partner
Warren Carron
Senior Accountant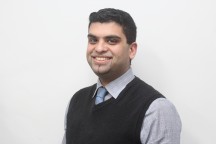 Warren joined the firm in 2001 fresh out of Monash University and has been with us for over 15 years. Since joining the firm he has helped manage the work flow of jobs and is responsible for developing and improving our internal systems and processes. He has been the driving force behind a number of technological changes in the practice including a 'paper less' document management system.
He primarily works with family businesses and high net worth individuals. His responsibilities include the preparation of financial statements and tax returns for individuals, trusts, partnerships, companies and self-managed superannuation funds. His focus is helping our small business clients minimise their tax and maximise their business profits.

Professional Qualifications & Memberships
Bachelor of Business (Monash University)
Certified Practicing Accountant, Member of the Certified Practicing Accountants in Australia (CPA)
RG 146 Certified
Outside the office he enjoys spending time with his wife and two young daughters and is a keen traveller who also enjoys cooking the various tastes experienced on his travels.

Contact: To contact Warren, call (03) 9583 9944 or email: warren@lreustice.com.au
Michelle Eustice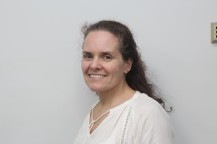 Assistant Accountant
Michelle commenced working at the firm on a larger scale 2002. Although, she has been working in the business on and off from age 15, Michelle recently obtained her Tax Agent's License. She is an expert when it comes to the various accounting software programs on the market.
Outside of work Michelle is kept busy with her two teenage daughters, who are both elite athletes. To keep up with her girls, she has become a fitness fanatic and has for the last few years competed in some body building competitions.
Contact: To contact Michelle, call (03) 9583 9944 or michelle@lreustice.com.au

Robyn
Finlay
Office Manager
R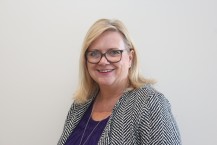 obyn has been with the firm since the opening of our Mornington office in July 2001. Robyn is responsible for the smooth running of the practice and deals with a range of client issues. Her 'can do' attitude and attention to detail includes managing all our ASIC lodgements, bookkeeping, assisting with preparation of client's Business Activity Statements and tax returns plus dealing with all the administration duties within the offices.
Professional Qualification
Certificate IV in Financial Services
Contact: To contact Robyn call (03) 5975 8277 or robyn.finlay@lreustice.com.au