Accounting for a Car Wash Business
Generating revenue while you sleep sounds like the perfect business and while a car wash business is capable of generating revenue 24/7, the business isn't all soap and suds.
Running a successful car wash isn't easy and the right location can be the difference between boom and gloom. You have to contend with issues like vandalism, rising labour, water and power costs not to mention machinery breakdowns and customer complaints. It doesn't matter if you're planning to start, buy or invest in a franchise, it's a big financial investment. A franchise doesn't mean you're immune from risk and you will still need to contend with all the usual small business issues including the economy, variable interest rates and the administrative burden of bookkeeping, GST compliance and staff.

Of course, your investment is dependent on the type and size of car wash you operate. You could run a hand car wash operation or set up a machine or tunnel wash. You can have automatic car washes, partially automatic and you might offer detailing services or operate a cafe within the business. If you run a hand car wash it is more labour intensive so your operating costs are higher while a machine or tunnel wash operation is more expensive to establish with all the extra machinery. Customers are prepared to pay more for a manual wash with a wax and polish compared to a machine wash and this service can lead to detailing services which can significantly add to the profitability of the business.There are so many permutations and combinations in the industry.
One thing we do know, a car wash in the right location with the right system can produce spectacular financial outcomes and having an accountant who understands the industry can give you a serious competitive edge.
STARTING A CAR WASH BUSINESS
Star

ting a car wash requires thorough research and there are so many different options - hand car wash, machine wash or tunnel wash. You could be looking to operate from inside a shopping centre or a multi-level car park or a commercial site on a main road. The establishment costs will vary based on your selection.
A key decision you need to make is do you set up the car wash from 'scratch', buy an existing business or buy into a franchise operation? There are obviously pro's and con's with each of these options and if you're planning to build the car wash it can take up to six months to complete. Your capital costs will depend on the size of the car wash, how many wash bays you include, whether you have a tunnel wash and your plans to include extra buildings to house a cafe, detailing area and office. Interconnecting plumbing and wiring is often an under estimated establishment cost and your equipment costs will vary depending on whether you are building an automatic or self-serve car wash. The equipment brand will also impact on price as will the decision to buy the land or lease the site. Prices vary suburb to suburb and state to state.
Buying a franchise means you are buying into someone else's systems, layout, marketing and industry knowledge. It's no guarantee of success but the franchisor has probably built multiple sites and they should know all the construction pitfalls which means you don't have to get involved with architects, builders, electricians and plumbers. The downside is this is built into your franchise fee.
I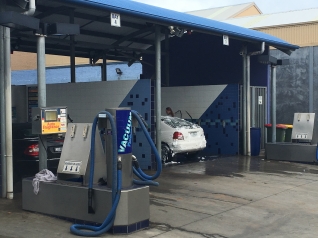 f you are looking to establish or buy a car wash you can benefit from our experience. We are recognised as business start-up specialists and can help you with every aspect of starting a car wash business including site selection, business structure, tax registrations, insurances, your commercial lease and accounting software selection. In addition, we can assist you with preparing a business plan, cash flow budget, set up your payroll and HR requirements plus provide advice and assistance with finance applications for a shop fit out, car, van, equipment or franchise fee. On an operational level, we can even assist you in executing the successful launch of your car wash. Significantly, we can help you with your marketing (see below).

We have developed a range of spreadsheets and tools including a comprehensive start up expense checklist to help you identify every possible start-up cost. This checklist is broken down into categories including leasehold improvements, IT, marketing, capital equipment, furniture & fittings, professional services together with licenses and permits. These figures then automatically feed into an integrated cash flow budget template to help you identify your finance requirements and they also tuck neatly into your business plan.
Pricing is absolutely vital to the success of your car wash and we can help you do some price modelling plus we also use industry benchmarks so we can compare your business performance against your competitors to establish what is working in the business, what isn't working and what areas needs working on.
MARKETING YOUR CAR WASH BUSINESS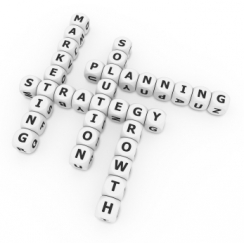 One of our biggest points of difference compared to traditional accounting firms is our marketing expertise. We can assist you with your branding (business name, logo and slogan) and where required, we can also help you with your website and social media campaigns to win more referrals.
From a marketing perspective most car wash businesses depend on impulse purchases by customers. As such, you have to grab their attention and ideally you want to find a highly visible location on a busy main road or a location near a large department store or in a shopping centre where there is high traffic numbers. Most customers want ease of access and a prompt efficient service.
You need a website and unfortunately a lot of car wash websites are nothing more than electronic billboards that simply list the who, what and where of the business. Over the past few years we have worked with dozens of clients to help them create a quality but affordable website. We can offer you advice and assistance with your content, search engine optimisation and video production. We'll make sure your website is responsive to mobile devices and we can help you develop lead magnets and calls to action.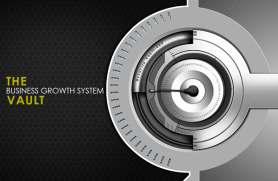 We recognise the fact that all our business clients want more sales, more customers and more profit so we also give you access to one of the world's most successful marketing programs, the 'Business Growth System'. It contains details of more than 80 breakthrough marketing strategies supported by videos, templates and checklists. Access to this 'vault' of resources would normally cost you $500 per month ($6,000 per annum), however, as a client of the firm you get unlimited FREE access. In addition, you also get FREE access to the 'Grow Your Business in 5 Days' video training course that could have a massive impact on your future business growth.
Here at Eustice & Co we are different to most accounting firms because we view the tax return as the start of the client process, not the end. Our mission is to help you fast track your business success and we offer our car wash clients a range of tailored tax, accounting, financial and marketing solutions including:
Start-Up Business Advice for Cash Wash Operators including Franchisees
Advice regarding the Purchase or Sale of your Car Wash
Spreadsheets like the Start Up Expense Checklist
Advice and Establishment of Your Business Structure
Business Registrations including ABN, TFN, GST, WorkCover etc.
Business Plans, Cash Flow Forecasts & Profit Projections
Accounting Software Selection and Training
Site Location and Advice Regarding your Commercial Tenancy Lease
Preparation of Finance Applications & Bank Submissions
Preparation and Analysis of Financial Statements
Bookkeeping and Payroll Services
Tax Planning Strategies
Industry Benchmarking and KPI Management
Marketing Audit including an evaluation of your Branding and Website
Advice regarding Website Development, Content and SEO
Personal Financial Planning & Wealth Creation Strategies
Business & Risk Insurances
Vehicle, Equipment and Fit Out Finance
Monitoring and Controlling Labour costs
Recession and Survival Strategies
Business Succession Planning
We are so much more than just tax Accountants and we service the accounting and taxation needs of a number of car wash operators throughout Australia. The industry has become a niche area within our accounting firm and if you're looking to get your new car wash business off to a flying start or want to get your existing business 'detailed' contact us today.
Finally, if you're a committed and ambitious car wash owner looking to accelerate your success we invite you to book a FREE, one hour introductory consultation to discuss your business needs. You'll get an hour of practical business, tax, marketing and financial advice that could have a profound effect on your future business profits and growth. To book a time, call us today on (03) 9583 9944 or complete your details in the box at the top right hand side of this page.
Eustice & Co

- Build Your Business & Grow Your Wealth