Accounting for Surgeons & Specialists
Over the past decade, Len Eustice and his team of accountants have mentored dozens of surgeons and specialists through the various stages of their business life cycle.

While there are nine recognised specialties within the surgical field, each of them present different challenges and rewards. It doesn't matter if you're area of expertise is cardiac, brain, plastic, paediatrics, podiatric, oncology, trauma, vascular, ophthalmology, thoracic, obstetrics or gynaecology, you need to be able to carry out lifesaving initiatives at any time during an operation.

Since human life is at risk, you must be prepared for all types of emergency situations and be alert at all times. While some surgeries are minimally invasive and take minutes other surgical procedures can be extensive and tedious which can take hours. With surgery scheduled very early in the morning then patient rounds late in the day, it can be exhausting not to mention the extensive reading and research in the evenings. You might also be on call for emergency surgery so you might need to sacrifice personal and family time for the benefit of patients.

As a surgeon you need to be dependable, pay attention to detail, be able to handle stress and tolerate criticism. Your workplace is primarily the operating theatre plus you also need to maintain rooms to consult with patients. Of course, it doesn't stop there as you might also need to oversee the administration of medications and fully understand all aspects of the surgical tools used to repair, remove, replace or diagnose disease.
Our clients include specialists, general surgeons and a range of surgeons including neurosurgeons, paediatric surgeons, orthopaedic surgeons and plastic surgeons.
We recognise the fact that the surgical business is very demanding and dealing with public health issues is always challenging. Apart from providing assistance with the usual compliance issues of GST, BAS, PAYG and superannuation, we'll advise you on the most appropriate tax structure for your business. A number of our surgeons and specialists operate a service trust arrangement but when deciding on a business structure we always take into account factors like asset protection, the likely admission of new partners into the practice and the eligibility for future discount capital gains tax concessions. A number of our medical specialists and surgeons also have a self managed superannuation fund as part of their tax structure.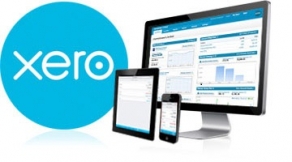 We understand you are busy and time is a precious commodity for surgeons. In some cases, your bookkeeping and business administration don't get the attention they deserve but we are here to help you. We will help you select the most appropriate accounting software program for your medical practice taking into account your business needs (bookkeeping, payroll, invoicing etc.) and level of accounting skill. Where required we will train you or your staff to use the software because we find many medical practitioners buy sophisticated 'double entry' accounting programs that are beyond their needs and level of accounting skill. This leads to 'computerised shoebox' records and extra accounting costs which conflicts with our client brief of minimising the cost of compliance. We work with a number of different software programs but are strong advocates for cloud accounting programs like Xero.

Our services to specialists and surgeons are both broad and deep and over the years we have helped clients with their commercial property lease and also source funding for new medical equipment or motor vehicles (chattel mortgage, lease etc.). Through an affiliate business partner we also give you access to fleet discounts on new cars that could save you thousands of dollars.
STARTING YOUR OWN MEDICAL CLINIC

There are numerous issues to consider when starting or buying into a medical clinic. As a business start-up specialist we can assist you with everything from your branding to your business structure, commercial lease, corporate brochure, marketing, website and videos. We have developed a number of tools for new business owners including a comprehensive checklist of start-up expenses broken down into categories including leasehold improvements, IT costs, marketing and medical equipment. These figures then automatically feed through to a cash flow budget template to help you identify any start-up finance requirements. These figures then tuck neatly into your business plan.
That's really just the beginning because as accountants we can prepare some 'what if' scenarios and financial modelling so you know your medical clinic's best and worst case financial scenarios. Preparing a cash flow budget and projecting your profit and loss is all part of our service offering.
MARKETING YOUR MEDICAL PRACTICE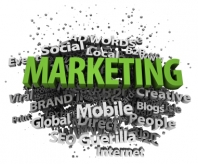 While referrals obviously remain the most important source of new business for surgeons and specialists, you also need to focus on your online presence. Increasingly local searches on Google like 'Cosmetic Surgeon Melbourne' are driving significant traffic and leads to surgeon's websites. In effect, your website is your silent salesperson open 24/7 and in many cases it is the first touch point with a potential new patient.
One of our biggest points of difference compared to traditional accounting firms is our marketing expertise. We can assist you with your branding (business name, logo and slogan) and help you harness the power of social media to win more referrals. In addition, we can show you how to attract the important five star ratings online that in turn can lift your page ranking on Google and the other search engines. Over the past few years we have worked with dozens of clients to help them create affordable, quality websites and if you need advice and assistance with your website content or video production we can assist you. We'll make sure your website is responsive to smart phones and tablets and we strive to give our clients a serious competitive edge by introducing them to some breakthrough marketing strategies.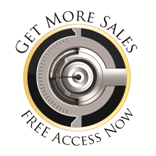 We recognise the fact that specialists and surgeons like you want more patients and more profit. To help you, we give you access to one of the world's most successful marketing programs, the 'Business Growth System'. It is the ultimate step by step system for growing your business and contains over 2500 pages of step by step instructions, videos, templates and examples. Access to this 'vault' of resources is valued at $6,000 per annum, however, as a client of the firm you get unlimited FREE access. Not only that, you also get access to the 'Grow Your Business in 5 Days' video training course that contains 12 instructional videos that could have a massive impact on your future growth.
The team of medical specialists at Eustice & Co offer specialists and surgeons a range of accounting, taxation and business coaching services including:
Start-Up Business Advice for Specialists and Surgeons
Advice and Establishment of Your Business Structure
Advice & Assistance with the Purchase or Sale of your Medical Practice
Spreadsheets and Tools including a Start Up Expense Checklist
Tax & Business Registrations including your ABN, TFN, GST, WorkCover etc.
Preparation of a Business Plan, Cash Flow Forecasts and Profit Projections
Accounting Software Selection and Training – Bookkeeping, Invoicing, Payroll etc.
Preparation of Finance Applications for Banking Institutions
Site Location and Advice Regarding your Commercial Lease
Preparation and Analysis of Financial Statements
Bookkeeping and Payroll Services
Tax Planning Strategies
Industry Benchmarking and KPI Management
Marketing Advice including branding, brochures, website and social media strategies
Website Advice and Assistance - Development, Content and SEO
Wealth Creation Strategies, SMSF's and Financial Planning Services
Vehicle & Equipment Finance (Medical Equipment and Clinic Fit Out)
Monitoring Labour Costs & Advice regarding Employee Relations and Workplace Laws
Advice regarding Claiming Motor Vehicle Costs
Business & Risk Insurances
Business Succession Planning
We are so much more than just tax Accountants. We are business and profit builders who genuinely care about your business success. We service the accounting and taxation needs of a number of surgeons and specialists and if you're looking to get your business off to a flying start or want to book your business in for a 'health check' contact us today.
Personal service is assured and our marketing skills distinguish us from other accounting firms. We invite you to book a FREE, one hour introductory consultation to discuss your business needs and you can expect an hour of practical business, tax, marketing and financial advice that could have a profound effect on your future business profits. To book a time, call us today on (03) 9583 9944 or complete your details in the box at the top right hand side of this page.
Eustice & Co

- Build Your Business & Grow Your Wealth