Accounting for Concreters & Tradesmen
As the world's most used building material there are a multitude of different areas within the concreting industry. It's dangerous and dirty work and you could be working on a construction site, underground, on the roads or up on a bridge mixing, laying, spreading or compacting concrete.

The industry is full of challenges including the physical demands of the job where you're required to do a lot of heavy lifting. You could be on your feet all day digging foundation trenches, mixing cement with gravel, sand and water or pouring the concrete. Alternatively, you could be on your knees levelling, cleaning or sealing the concrete. There's certainly more to concreting than meets the eye and the skills of a concreter go far beyond the ability to mix, pour and apply concrete. You might have to create decorative surfaces on the concrete prior to cleaning and sealing or you might have to spray concrete onto retaining walls, swimming pools or other surfaces that require rendering. It's a very big and broad industry and you need to know how to use concrete mixers and pumps, power tools and hand tools including trowels, concrete vibrators and shovels. You also need to be versatile to do formwork and then drive large vehicles fitted with industrial cement mixers or pump trucks.

The industry has stringent regulations, licensing and training requirements together with high safety standards. Not only that, you need to contend with changes in technology and design trends. Having an accountant who understands your industry can give you a serious competitive edge and over the years we have built a reputation as specialists in the concreting industry and building related trades.

MARKETING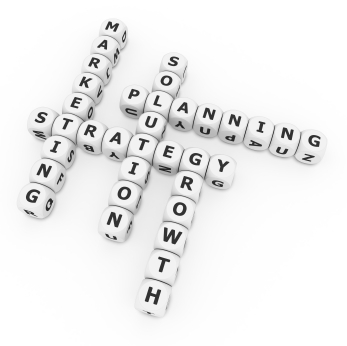 Historically, concreters and people in the building trades have relied on reputation and referrals to grow their business. While these remain important, in the digital age your online presence should be a priority. Increasingly local searches like 'Concreter Melbourne' are driving traffic to your website and in effect, your website is your silent salesperson working 24/7. It is often the first touch point with a potential new customer and you only get one chance to make a good first impression so a quality website is essential.
One of our biggest points of difference with traditional accounting firms is our
marketing
expertise. We can assist you with your branding (business name, logo and slogan) and help you harness the power of social media to win more referrals. Over the past few years we have worked with dozens of clients to help them create affordable, lead generation websites. We can provide advice and assistance with your content, help you produce videos and get you more online reviews that in turn help with your ranking on Google. We'll make sure your website is responsive to smart phones and we'll help you develop lead magnets and calls to action.
In the competitive building trades market you need to work smarter, not harder. Some of the modern marketing tools and social media channels can accelerate your success and help you run some of your marketing on auto pilot. We recognise the fact that concreters just like you want more sales, more customers and more profit.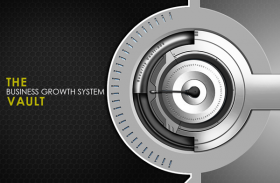 To help you, we give you access to one of the world's most successful marketing programs, the 'Business Growth System'. It is the ultimate step by step system for growing your business and contains more than 2500 pages of step by step instructions, videos, templates and examples. Access to this 'vault' of resources is valued at $6,000 per annum, however, as a client of the firm you get unlimited FREE access. Not only that, if you join the firm you also get access to the 'Grow Your Business in 5 Days' video training course that contains 12 instructional videos that could have a profound impact on your future business growth.
STARTING A CONCRETING OR TRADES BUSINESS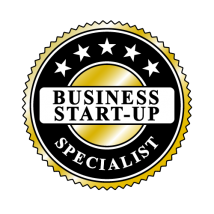 When starting or buying into a concreting business there are numerous issues to consider. It can be a minefield but as business start-up specialists we can assist you with everything you need from your branding through to your business structure, finance for your truck, marketing and website. We have developed a number of tools specifically for new business owners including a comprehensive checklist of start-up expenses broken down into categories including trucks, tools, IT costs, professional fees and marketing. These figures then feed through to a cash flow budget to help you identify any finance requirements and they also tuck neatly into a business plan template we have created.
For a start-up concreters you need to carefully manage your costs including the purchase or financing of trucks and equipment. It's not easy and financial management often takes a back seat with many trades people. The good news is we can help you with all your GST, PAYG and superannuation compliance issues plus we will help you select the most appropriate accounting software program to use in your business. In the process, we will take into account your business needs (bookkeeping, payroll, invoicing etc.) and level of accounting skill. Where required we will train you or your staff to use the software because we find many businesses owners make the mistake of buying sophisticated 'double entry' accounting programs that are beyond their needs and level of accounting skill. This leads to 'computerised shoebox' records and extra accounting costs that conflicts with our client brief of minimising the cost of compliance. We are an advocate for cloud accounting solutions and work with a number of programs including Reckon Online,
Xero
, MYOB and Cashflow Manager.
We'll advise you on the most appropriate
tax structure
for your business and take into account income tax considerations, asset protection, family structures and eligibility for future discount capital gains tax concessions. If you need help with finance for your truck by chattel mortgage or lease we can also assist you plus through an affilaite group you can access fleet pricing on cars and light commercial vehicles that could save you thousands of dollars. Here at Eustice & Co, no job is too big or too small for the team and we strive to help you 'know your numbers'. That's really just the beginning because as accountants we can also do some financial modelling and help you prepare a cash flow budget and project your profit and loss for your first year of trading.
Our services to concreters and trades people are both broad and deep including:
Start-Up Business Advice for Concreters
Advice and Establishment of Your Business Structure
Advice & Assistance with the Purchase or Sale of your Concreting Business
Spreadsheets and Tools including a Start Up Expense Checklist
Tax & Business Registrations including your ABN, TFN, GST, WorkCover etc.
Preparation of a Business Plan, Cash Flow Forecasts and Profit Projections
Accounting Software Selection and Training – Bookkeeping, Invoicing, Payroll etc.
Preparation of Finance Applications for Banking Institutions
Site Location and Advice Regarding your Commercial Lease
Preparation and Analysis of Financial Statements
Bookkeeping and Payroll Services
Tax Planning Strategies
Industry Benchmarking and KPI Management
Marketing Advice including branding, brochures, website and social media strategies
Advice and Assistance with the Development, Content and Website SEO
Wealth Creation Strategies, SMSF's and Financial Planning Services
Vehicle & Equipment Finance (including Trucks, Trailers & Equipment)
Monitoring Labour Costs & Advice regarding Workplace Laws
Advice regarding Claiming Motor Vehicle Costs
Business & Risk Insurances
Business Succession Planning
In summary, we work hard to understand your business and over the past decade concreters and the various building trades have become a niche area within our firm. If you're looking to get your concreting or trades business off to a flying start or need to boost your profits in your existing business, contact us today on (03) 9583 9944. If you're an ambitious business owner we invite you to book a FREE, one hour introductory consultation where you'll receive practical business, tax, marketing and financial advice that could have a profound effect on your future business profits.
Eustice & Co

- Build Your Business & Grow Your Wealth