Accounting for Cafes & Coffee Shops
Running a café, coffee shop or snack bar is not all cookies and cream. Apart from the usual small business compliance issues of GST, BAS, PAYG and superannuation you have to contend with food handling regulations, council permits, irregular trading hours and casual employees. The competition is strong and to top it off, you are on your feet all day.
Over the years, we have mentored numerous café, coffee shop and snack bars owners through the various stages of their business life cycle, from start up right through to sale. As you'll find, we offer hospitality clients a full 'menu' of accounting, tax and business development services and our industry experience and knowledge has seen cafes and coffee shops become a niche area within our suburban accounting firm.
THINKING OF STARTING A CAFE OR COFFEE SHOP?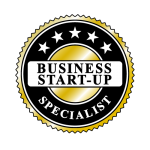 We are recognised by our clients and peers as a business start-up specialists. If you are looking to open a coffee shop, café or take away food shop there are numerous issues to consider including site selection, tax registrations, insurances, the lease of the premises and health regulations. We can assist you in all of these areas plus provide advice on HR matters, payroll and the preparation of a business plan. On an operational level, we understand what is required for a successful opening and we can even assist you in executing the successful launch of your café or coffee shop.
We'll advise you on the most appropriate tax structure for your business taking into account income tax matters, asset protection, the likely admission of new partners and future eligibility for discount capital gains tax concessions. Next, we will help you select the most appropriate accounting software program for your business and factor into the equation your business needs and level of accounting skill. Far too many people who open a retail cafe make the mistake of buying sophisticated 'double entry' accounting programs that are beyond their needs and level of accounting skill. They end up creating financial records that can only be described as a 'computerised shoebox' that simply leads to frustration and excessive accounting and bookkeeping fees. Our client brief includes helping you save money and it starts with the right business structure and accounting software.
Through our affiliate partners we can also help you locate suitable funding to finance the business purchase, shop fit out, equipment, franchise fee, motor vehicle or van. Menu pricing is absolutely vital to the success of your café or coffee shop and we can help you do some price modelling so you know your break even point and understand the financial implications of price increases by your suppliers. If you run a café, coffee shop or fast food outlet in Melbourne we can use industry benchmarks to compare your business performance against your peers to identify what's working in your business, what's not working and what needs working on.

To help our hospitality clients we developed a range of spreadsheets and tools including a comprehensive start-up expense checklist. It will help you identify every possible start-up cost broken down into categories including leasehold improvements, IT, marketing, capital equipment, furniture & fittings, professional services, licenses and permits, initial stock and working capital. These figures then automatically feed into an integrated cash flow budget to help you identify your finance requirements and they can also tuck neatly into a business plan.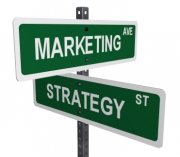 MARKETING YOUR BUSINESS
For a café, coffee shop or take away food shop your marketing could be the difference between success and failure. It all starts with branding and we can help you with your business name, logo and slogan. Next we'll offer you advice regarding your website and over the past few years we have worked with dozens of clients to help them create affordable, quality lead generation websites. We can offer you advice and assistance with your content, search engine optimisation and video production. We'll make sure your website is responsive to mobile devices and we can help you develop lead magnets and calls to action. If you need help with your social media campaigns to win more referrals, your videos, newsletters or menus we can provide advice and direction.
We believe our marketing skills set us apart from other accounting firms in Melbourne and these breakthrough marketing strategies have the potential to give our clients who run cafes and coffee shops a serious competitive edge. In fact, if you aren't using some of these marketing tools and channels to promote your business then you're probably not going to reach your full profit potential.
W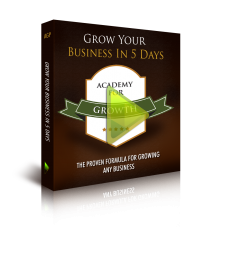 e know you want more sales, more customers and more profit so we also give you access to one of the world's most successful marketing programs, the 'Business Growth System'. It contains details of more than 80 breakthrough marketing strategies supported by videos, templates and checklists. Access to this 'vault' of resources would normally cost you $500 per month ($6,000 per annum), however, as a client of the firm you get unlimited free access. You also get access to the 'Grow Your Business in 5 Days' video training course that could have a massive impact on your future business growth.
As you can see, we are not your average firm of accountants who just keep the score for our clients. We view the tax return as the start of the client process, not the end and as 'business builders' we provide strategies and solutions to help you grow your cafe or coffee shop profits and business value. Our business advisors offer hospitality clients a range of tailored business solutions including:
Start-Up Business Advice for Cafes, Coffee Shops & Snack Food Bars
Advice regarding the Purchase or Sale of your Café, Snack Bar or Coffee Shop
Spreadsheets and Tools including a Start-Up Expense Checklist and Pricing Calculator
Advice and Establishment of Your Business Structure
Business Registrations including ABN, TFN, GST, WorkCover etc.
Preparation of Business Plans, Cash Flow Forecasts and Profit Projections
Accounting Software Selection and Training – Point of Sale, Bookkeeping & Payroll
Site Location and Advice Regarding your Retail Tenancy Lease
Preparation of Finance Applications & Bank Submissions
Preparation and Analysis of Financial Statements
Bookkeeping and Payroll Services
Costing of Menu Items
Tax Planning Strategies
Industry Benchmarking and KPI Management
Marketing Audit including an evaluation of your branding, website and menu as well as customer rewards program and public launch
Advice and Assistance with Websites - Development, Content and SEO
Personal Financial Planning & Wealth Creation Strategies
Business & Risk Insurances including Income Protection and Life Insurance
Vehicle, Equipment and Shop Fit Out Finance (Chattel Mortgage, Lease etc.)
Monitoring and Controlling Labour Costs
Advice regarding Claiming Motor Vehicle Costs
Recession and Survival Strategies
Business Succession Planning
Here at Eustice & Co we work with a cross section of hospitality business owners from small coffee shops to large take away food chains. With such a broad range of experience we can tailor our accounting, tax and consulting services to fit your specific needs. We promise we will work hard to understand your business and over the past decade cafes and coffee shops have become a niche area within our accounting practice.
Personal service is assured and no task is too big or too small for the team. If you're looking to get your cafe or coffee shop off to a flying start or want to boost the results in your existing take away food business contact us today. We invite you to book a FREE, one hour introductory consultation to discuss your business needs and you can expect practical business, tax, marketing and financial advice that could have a profound effect on your future business profits. Simply call us today on (03) 9583 9944.or complete your details in the box at the top right hand side of this page.
Eustice & Co

- Build Your Business & Grow Your Wealth