Accounting for Pharmacists & Chemists
We recognise the fact that running a pharmacy is challenging on a number of fronts. You're often dealing with distressed patients, impatient customers and the elderly. Not only that, as a retailer you have to contend with pilferage, pricing, rising rents and stock management. You also have to manage your staff and the associated HR issues of payroll, superannuation, uniforms and training.
With consolidators and chain stores very active it's now a super competitive industry. It's also a dynamic business and you have to come to terms with the constant release of new drugs, medications and health related products. It's a heavy regulated industry characterised by huge insurance premiums and there's no prescription for success other than hard work, great management and awesome customer service. Over the past two decades, Len Eustice and his team of accountants have mentored dozens of pharmacists through the various stages of their business life cycle, from start-up right through to sale. We offer you experience, technical tax knowledge and most importantly, an intimate understanding of the pharmaceutical industry.

STARTING YOUR OWN PHARMACY
When starting or buying a pharmacy there are numerous issues to consider. It can be a minefield but as
business start-up
specialists we can assist you with everything from your branding through to your business structure, site selection, commercial lease, marketing plan and website. To help you, we have developed a number of tools specifically for new business owners including a comprehensive checklist of start-up expenses that breaks down your establishment costs into categories like leasehold improvements, IT costs, marketing, equipment, racks and stock. These figures then automatically feed through to a cash flow budget template to help you identify any finance requirements which in turn tucks neatly into the business plan template we have created for our clients.
Experience tells us that bookkeeping and business administration can be hurdles for business owners including pharmacists. Apart from providing assistance with compliance issues like GST, BAS, PAYG and superannuation, we'll advise you on the most appropriate tax structure for your business which involves income tax considerations, asset protection, family structures and eligibility for future discount capital gains tax concessions. We recognise you also want to grow your profits and your wealth which explains why a number of our clients have a self-managed superannuation fund (SMSF) as part of their business structure. If you want to know more about starting a SMSF you can download our e-booklet, Thinking of Starting a SMSF?
Our services to the pharmaceutical industry and start-up businesses are both broad and deep. We can assist you with your commercial property lease and also help you source funding for your shop fit out or vehicle by chattel mortgage or lease. Through an affiliate group you also have access to fleet pricing on new cars and light commercial vans that could save you thousands of dollars.
We will help you select the most appropriate accounting software program for your business taking into account your business needs (Bookkeeping, Payroll, Point of Sale, Invoicing etc.) and level of accounting skill. Where required we will train you or your staff to use the software because historically many pharmacists purchase accounting software that is beyond their business needs and level of accounting skill. This can create 'computerised shoebox' records and extra accounting costs which conflicts with our mission of helping you minimize the cost of compliance. We are an advocate for cloud accounting solutions and work with a number of different software programs including MYOB, Xero and Reckon.
We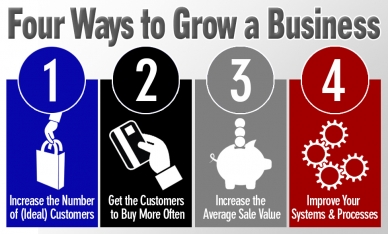 strive to help you 'know your numbers' and that includes understanding the four ways to grow your business. Once you understand the key profit drivers in your business we can talk you through profit improvement strategies and even quantify the profit improvement potential in your business. Of course, this is just the beginning because as accountants we can prepare some 'what if' scenarios so you know your best and worst case financial scenarios. Preparing a cash flow budget and projecting your profit and loss is all part of our service offering and we use industry benchmarks to analyse and compare the relative performance of your business against your peers so you understand what is working in your pharmacy, what's not working and what needs working on.
MARKETING YOUR PHARMACY BUSINESS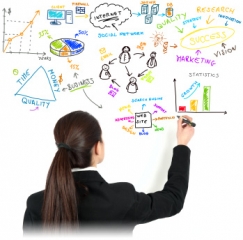 Marketing your business in the digital age can be the difference between boom and doom. While most pharmacists rely on their reputation and referrals to grow their business, you also need to pay close attention to your online presence. Word of mouth referrals now happen online via social media channels so giving customers a positive experience at your retail outlet is vital. By taking your business online you can actually engage with customers and get their feedback on their shopping experience.
Increasingly local searches like 'chemist Melbourne' are driving traffic to your website and in effect, your website is your silent salesperson working 24/7 on your behalf. Often it is the first touch point with a potential new customer and you only get one chance to make a good first impression. Over the past few years we have worked with dozens of clients to help them create affordable, quality websites and if you need advice and assistance with your content or video production contact us today. It's just another way we strive to give you a serious competitive edge.
On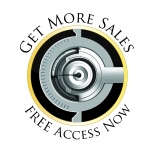 e of our biggest points of difference compared to traditional accounting firms is our marketing expertise and we recognise the fact that business owners like you want more sales, more customers and more profit. To help you, we give you access to one of the world's most successful marketing programs, the 'Business Growth System'. It is the ultimate step by step system for growing your business and contains more than 2500 pages of step by step instructions, videos, templates and examples. Access to this 'vault' of resources is valued at $6,000 per annum, however, as a client of the firm you get unlimited FREE access. Not only that, you also get access to the 'Grow Your Business in 5 Days' video training course that could have a massive impact on your future growth.
Our team of pharmacy specialists offer you a range of accounting, taxation and business coaching services including:
Start-Up Business Advice for Pharmacists
Advice and Establishment of Your Business Structure for your Chemist Shop
Advice & Assistance with the Purchase or Sale of your Pharmacy
Spreadsheets and Tools including a Start Up Expense Checklist and Pricing Calculator
Tax & Business Registrations including your ABN, TFN, GST, WorkCover
Preparation of a Business Plan, Marketing Plan, Cash Flow Forecast and Profit Projections
Accounting Software Selection and Training - Bookkeeping, Invoicing, Payroll and Inventory Management
Preparation of Finance Applications for Banking Institutions
Site Location and Advice Regarding your Retail Lease
Preparation and Analysis of Financial Statements
Bookkeeping and Payroll Services
Tax Planning Strategies
Industry Benchmarking and KPI Management
Marketing Advice including branding, brochures, website and social media strategies
Assistance with the Development, Content and SEO of your Website
Wealth Creation Strategies, SMSF's and Financial Planning Services
Vehicle & Equipment Finance (Motor Vehicles and Shop Fit Out)
Monitoring Labour Costs & Advice regarding Employee Relations and Workplace Laws
Advice regarding Claiming Motor Vehicle Costs
Business & Risk Insurances
Business Succession Planning
We are passionate about your business success and strive to deliver practical, cost effective advice and marketing strategies that can help you grow your business and your profits. Personal service is assured and no task is too big or too small for the team. Over the past 15 years we have worked hard to understand the pharmaceutical industry and our marketing skills distinguish us from other suburban accounting firms.
If you're an ambitious pharmacist looking to get your business off to a flying start or want to book your business in for a 'health check' contact us today. We invite you to book a FREE, one hour introductory consultation to discuss your business needs. You can expect an hour of practical business, tax, marketing and financial advice that could have a profound effect on your future business profits. Call us today on (03) 9583 9944 or complete your details in the box at the top of this page.
Eustice & Co

- Build Your Business & Grow Your Wealth