Accounting for the Fitness Industry
The fitness industry is booming and the growth areas are starting a 24 hour gym, becoming a personal trainer, opening a supplements shop or starting a new line of supplements. Having an accountant who understands the fitness industry can give you a competitive edge and over the years Michelle Eustice has mentored dozens of gym owners, personal trainers and supplement specialists through the various stages of their business life cycle from start up right through to sale.

While fitness, training and nutrition experts claim to help people change lives, here at Eustice & Co we change the lives of business owners. You build bodies while we help you build your business and grow your wealth.

S TARTING A GYM, SUPPLEMENTS SHOP OR PERSONAL TRAINING BUSINESS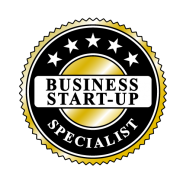 Establishing and running a gym, personal training business or retail supplements shop is hard work. Apart from the usual small business compliance issues of GST, BAS and PAYG you may have to contend with early morning starts, late night finishes, maintenance of the gym equipment and clients not turning up on time (or at all). You might engage casual staff or sub-contractors and if you run a gym or retail outlet you have to deal with occupational health and safety issues and of course payroll, superannuation and marketing.

If you're starting a retail nutrition or supplements shop or a new line of supplements there are numerous issues to consider including site selection, tax registrations, insurances, the lease of the premises and health regulations. We can assist you in all of these areas plus provide advice on HR matters, payroll and the preparation of a business plan.
As business start-up specialists we can provide you with a comprehensive checklist of start-up expenses broken down into categories including leasehold improvements, IT, marketing, equipment and stock. These figures then automatically feed into our cash flow budget template to help you identify your start-up finance requirements and they also slot neatly into your business plan.

We'll advise you on the most appropriate tax structure for your business taking into account income tax considerations, asset protection, the likely admission of new partners down the track and eligibility for future discount capital gains tax concessions.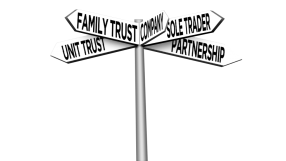 Next, we will help you select the most appropriate accounting software and factor in your business needs and level of accounting skill. Far too many people in the fitness industry make the mistake of buying sophisticated 'double entry' accounting programs that are beyond their needs and level of accounting skill. They end up creating financial records that can only be described as a 'computerised shoebox' that leads to frustration and excessive accounting fees. Here at Eustice & Co, our objective is to help you reduce the cost of tax compliance.
As accountants we can prepare some 'what if' financial scenarios so you know your business' best and worst case scenarios. We can help you prepare a cash flow budget, project your profit and loss for your first year of trading and using industry benchmarks we can analyse the performance of your business and identify what's working, what's not working and what needs working on.

Given occupancy costs are often the second highest expense after wages for a traditional gym, yoga, pilates or retail supplements business we can help you negotiate the terms of your commercial lease and liaise with your solicitor. Through our affiliate partners we can also help you source funding to finance your gym fit out, equipment puchases, franchise fee or motor vehicle. Not only that, you can access fleet discount pricing on your new car or light commercial van that could save you thousands of dollars.
MARKETING YOUR BUSINESS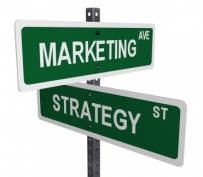 Marketing your business in the digital age can be the difference between gloom and boom. While most personal trainers, gyms and supplement shops rely on their reputation and referrals to grow their business, you also need to pay close attention to your online presence. As you know, word of mouth referrals now happen online via social media channels so giving customers a positive experience at your retail outlet is vital. By taking your business online you can actually engage with customers and get their feedback on their experience.
For a gym owner, personal trainer or retail supplements shop, you need marketing muscle. It's a super competitive market and your brand needs to stand out in the crowd. We can help you with ideas for your business name plus help you develop your logo and slogan. Increasingly local searches like 'supplements shop Melbourne' are driving traffic to your website and in effect, your website is your silent salesperson working 24/7 on your behalf. In recent years we have worked with dozens of clients to help them create lead generation websites packed full of relevant content, videos, calls to action and lead magnets. We can offer you advice and assistance with your website's colour scheme, skin, functionality and content including video production. It's just another way we strive to give you a competitive edge in the fitness industry.
One of our biggest points of difference compared to traditional accounting firms is our marketing expertise and we recognise the fact that business owners like you want more sales, more customers and more profit. T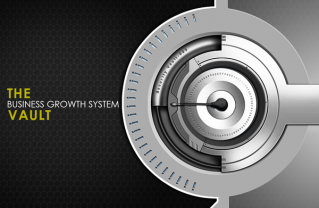 o help you, we give you access to one of the world's most successful marketing programs, the 'Business Growth System'. It is the ultimate step by step system for growing your business and contains more than 2500 pages of step by step instructions, videos, templates and examples. Access to this 'vault' of resources is valued at $6,000 per annum, however, as a client of the firm you get unlimited FREE access. Not only that, you also get access to the 'Grow Your Business in 5 Days' video training course that could have a profound impact on your future business growth.
If you need help with your digital publishing, client newsletter or want to harness the power of social media to win more referrals and business we can also help you and our marketing skills set us apart from other suburban Melbourne accounting firms. In summary, we offer the fitness industry a full range of accounting, taxation and business coaching services including:
Start-Up Advice for Gym Owners, Personal Trainers, Supplement Shops and Manufacturers
Advice regarding the Purchase and Sale of your Gymnasium or Retail Business
Spreadsheets and Tools including a Start-Up Expense Checklist, Templates for your Business Plan, Cash Flow Budget, Letterhead and Business Card
Advice and Establishment of Your Business Structure
Tax Registrations including your ABN, TFN, GST, WorkCover etc.
Preparation of Business Plans, Cash Flow Forecasts and Profit Projections
Accounting Software Selection and Training (Bookkeeping, Invoicing, Payroll etc.)
Preparation of Finance Applications for your Bank Loan (if required)
Preparation and Analysis of Financial Statements
Bookkeeping and Payroll Services
Tax Planning Strategies
Marketing including the establishment of your Branding, Website and Social Media Channels
Advice and Assistance with the Development, Content and Website SEO
Wealth Creation Strategies and Financial Planning Services
Industry Benchmarking and KPI Management
Vehicle & Equipment Finance – Leasing and Chattel Mortgage
Advice & Assistance with Pricing
Advice regarding Claiming Motor Vehicle Costs
Recession Survival Strategies
Advice regarding Employee Relations and Workplace Laws
Business & Risk Insurances
Business Succession Planning
If you're passionate about fitness so is Michelle Eustice and the team at Eustice & Co. While your business could be all about body building, we are all about business building. We are more than just tax accountants and we do the heavy lifting for our clients who run a gym, personal training business or supplements shop. In fact, over the past decade the fitness industry has become a real niche area within our accounting firm.
If you're looking to get your business off to a flying start or you want to book your business in for a 'work out', contact us today. Our marketing skills distinguish us from other accounting firms and if you're a committed and ambitious business owner looking to accelerate your success we invite you to book a FREE, one hour introductory consultation to discuss your business needs. You'll get an hour of practical business, tax, marketing and financial advice that could have a profound effect on your future business profits. To book a time, call us today on (03) 9583 9944 or complete your details in the box at the top right hand side of this page.
Eustice & Co

- Build Your Business & Grow Your Wealth